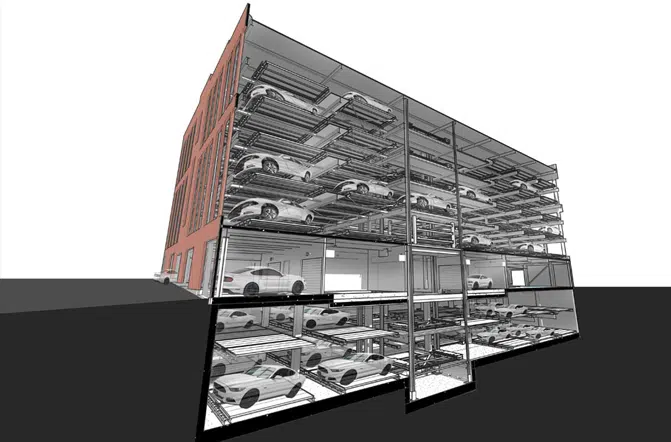 AUTOParkit MAXIMIZES
HORIZONTAL SPACE
Maximize Horizontal Space – Eliminates or minimizes the square footage required in a self-park garage including the elimination of drive lanes, the elimination of vehicle ramps, the elimination of pedestrian walkways, the elimination of elevators and stairwell, and the reduction of the parking space size itself.
AUTOParkit MAXIMIZES VERTICAL SPACE
Maximize Vertical Space – AUTOParkit systems reduces the height requirements of the different levels by adjusting each level based on the type of vehicle parked. AUTOParkit levels can vary in height since every car is measured before being parked. AUTOParkit stores vehicles based on height allowing our system to accommodate three levels of parking in about the same height as two levels of conventional parking.