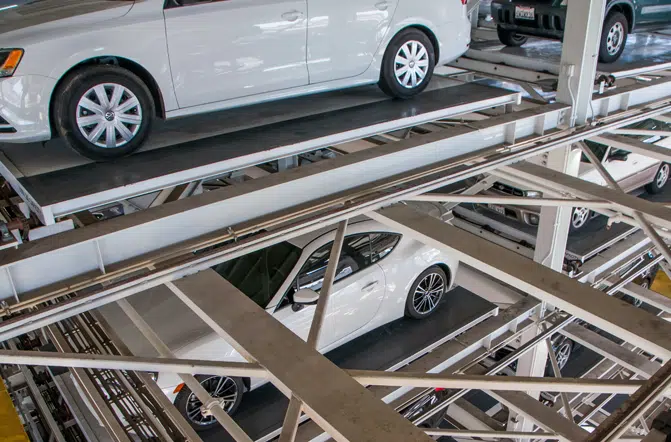 MODULAR SCALEABLE DESIGN AND CONSTRUCTION
Our modular scalable design allows our systems to be above grade. Prefabricated at our Warren, Ohio facility and delivered by JIT. Our system greatly reduces site staging requirements, construction time, and on-site welding.
THE PRIMARY STRUCTURE
OF THE AUTOParkit SYSTEM
In the case of new construction, the system can be an integral part of the structure eliminating the need for concrete slabs and floors.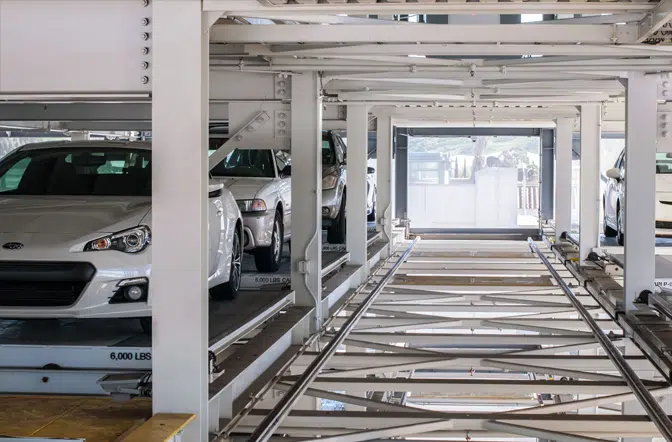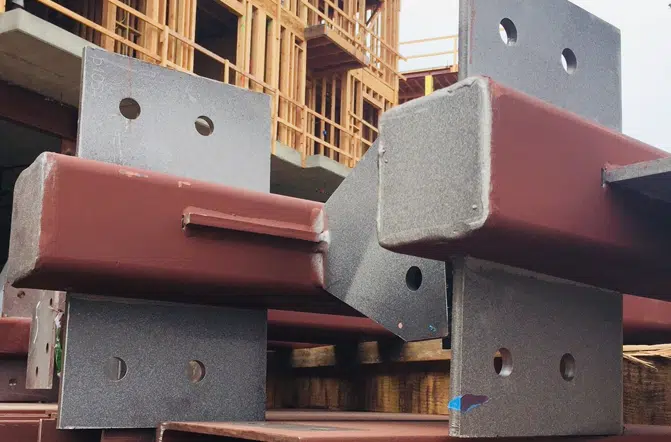 ENVIRONMENTALLY SOUND AND EFFICENT
The extensive use of recycled steel helps the environment and meets green building requirements. The stressed steel design provides AUTOParkit with the adaptability necessary to fit a variety of project needs. Our multi-layered operational system allows the moving of multiple vehicles simultaneously, making it the world leader in parking efficiency
Press/321 Building
Detroit, MI.
Designed by Albert Kahn and opened in 1925, this building was the home of the "Detroit Free Press" for 75 years. Vacant for nearly two decades, Bedrock purchased the building in 2016. Unique in design, the renovation includes the installation of an AUTOParkit system within the confines of the classic structure.
The system will feature three underground levels of automated parking with two street-level load bays. In addition, this system is highlighted by an industry-first rotating deck inside each load bay which provides for angled entrance/exit doors and fully automated AUTOChargit charging pallets.