Pallet
Fabrication
Standard Features
Skid proof surface
All 6 sides are powder coated
¼ Edge to collect drippings of 13.5 Gallons
Pallets shoulder a majority of the abuse from snow, ice, and salt. The powder coating provides a protection of 2,700 hours of corrosion resistance based on the ASTM B117 Salt Spray (Fog) Testing for corrosion. They are powder coated on ALL 6 sides.
ROLLER
MANUFACTURING
Our fabricators are ISO 9001:2008 certified for shuttles/shuffles, lifts, conveyors, stackers and pallets.
The erection team for the steel structure is certified by the American Institute of Steel Construction (AISC) and has an extensive safety program in place. They've earned an insurance modification rate of 0.74.
All subsystems complete a comprehensive Factory Acceptance Test (FAT) using our System Test Station (STS) before being released to the job site. Once at the site, the entire system is commissioned and passes a 48-hour continuous run-off test to validate thorough operation. Our design engineers remain on-site for 60-90 days before the AUTOParkit System is officially released to the 24/7 Support Team.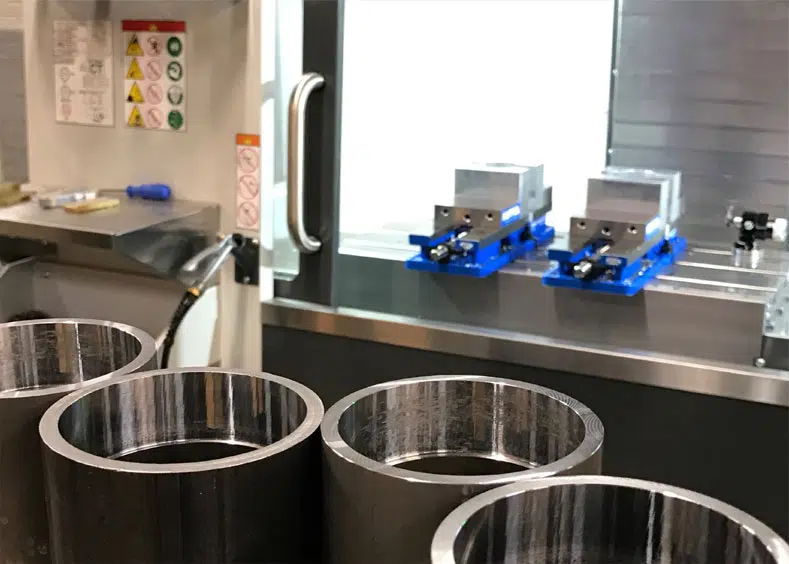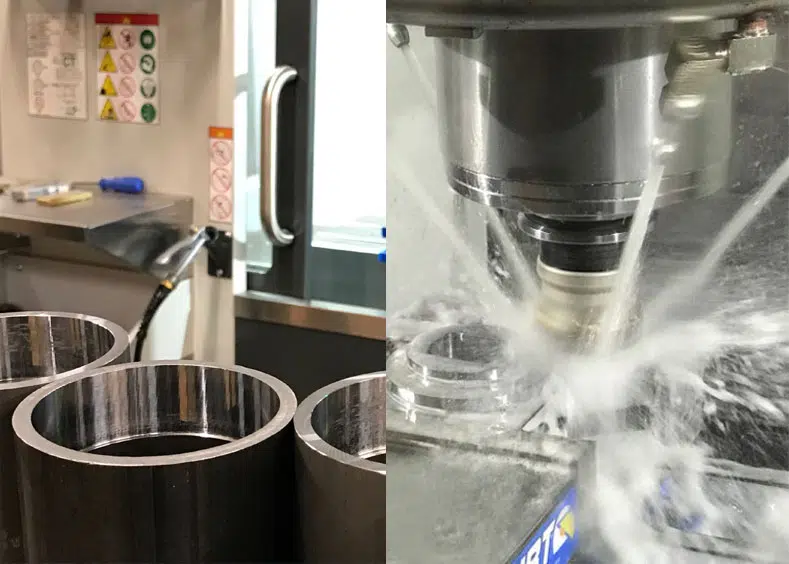 Manufacturing
First Article
The pilot run is scrutinized for design tolerance, workmanship, and consistency. A crucial step for quality.
Production
Bearings for our Rollers are rated for at least 10,000 hours at 90 RPM. Each transfer takes approximately 10 seconds, with an average of 3 transfers per day would yield: 54.79 Years of expected life.
All high use Rollers use our custom-designed industrial-grade urethane. This urethane provides increased throughput and a whisper quiet system. Our urethane is a high-performance product that is the same grade used for world-class roller coasters and heavy industrial machinery.
LIFT CARRIAGE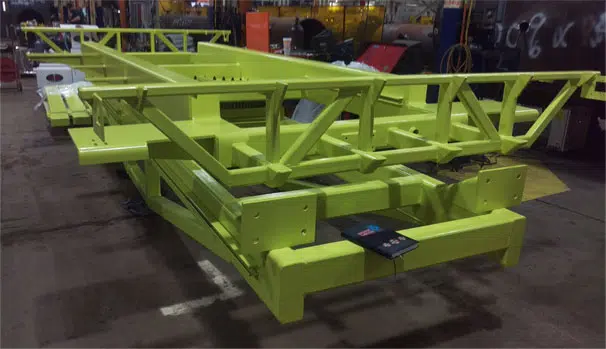 Weldment painted yellow. Next steps conveyor, electrical, decking
ROTATING DECK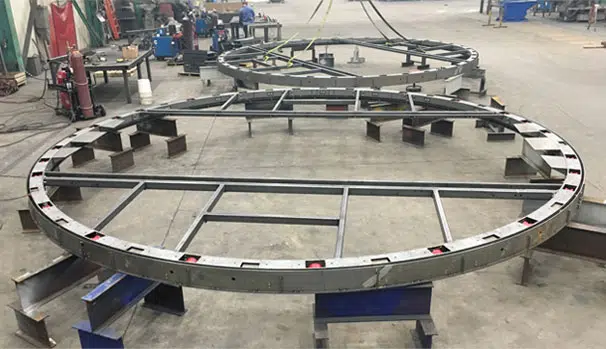 Both Rotating Decks Completed. Engineering Approved. Next Step Paint.
RACK STRUCTURE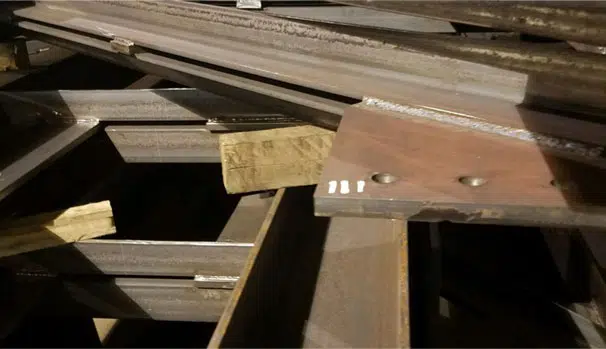 Material arrived, ready for fabrication.
SHUTTLE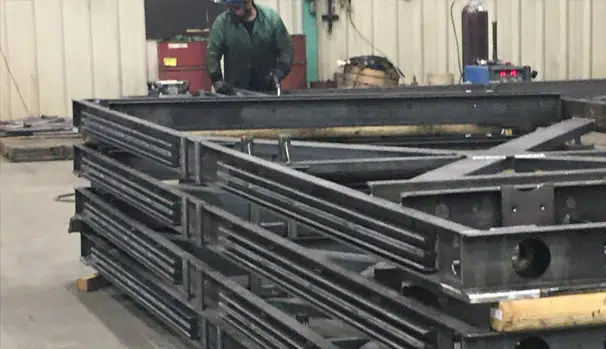 Six weldments complete. Engineering approved. Next step paint.
FACTORY ACCEPTENCE TESTING
SHUTTLE 3.0 Final Assembly at Warren, OH Facility
Each Shuttle shall complete the Factory Acceptance Test (FAT) at the System Test Station (STS)
SHUTTLE 3.0 currently doubling the speed of its predecessor Controlled with SIEMENS G120 VFD and positioned with Bar Code Tape.
AUTOParkit System Test Station, Warren OH
shuttle shall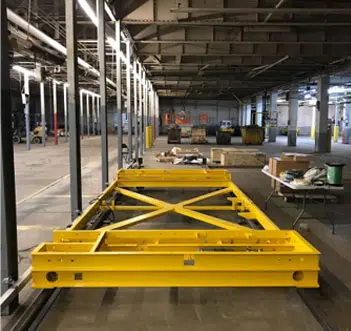 inside panel
exterior panel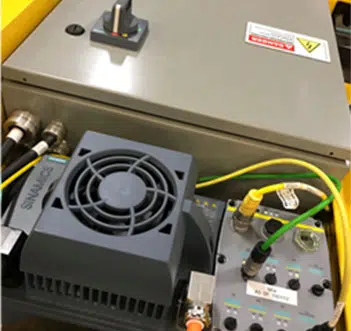 INNOVATION
Parasitic Linear Drive / Parasitic Linear Gear
Parasitic Linear Gear
On Conveyor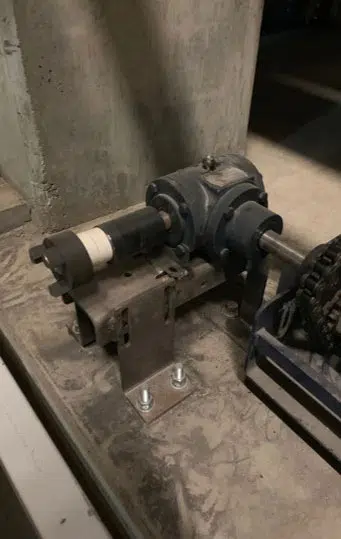 Parasitic Linear Drive
On Shuttle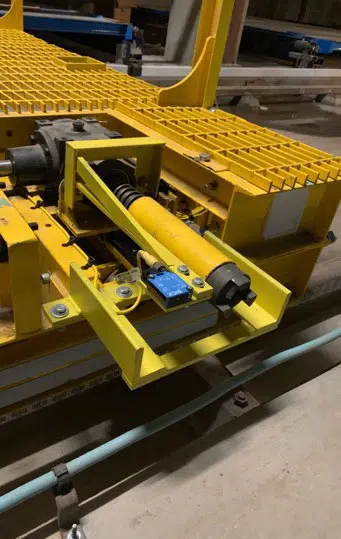 More Power
Lower Profile
Reduced Noise
Greater Mating Flexibility
Easier installation
Longer Life Expectancy
Manufacturing SYSTEM Process
AUTOParkit IMPROVES CONSTRUCTION TIME
With the footings and base slab laid and containers of AUTOParkit on site,
the average time for commissioning and construction is:
| # of Parking Spaces: | 100 Parking Spaces | Days: | 200 parking Spaces | Days: | 200 Parking Spaces | Days: |
| --- | --- | --- | --- | --- | --- | --- |
| Construction: | Eight Weeks | 56 | Eight Weeks | 84 | Sixteen Weeks | 112 |
| Comission: | Four Weeks | 28 | Four Weeks | 44 | Ten Weeks | 70 |
| Total Time: | 3 Months | 84 | 3 Months | 128 | 6 Months | 182 |
The average industry time to build a conventional concrete garage of these sizes is nine to twelve months
Subsystems are fabricated in parallel with construction schedule.
They are built off-site and are delivered to the project when required for installation which minimize staging and schedule.
see the process
With the footings and base slab laid and containers of AUTOParkit on site,
the average time for commissioning and construction is: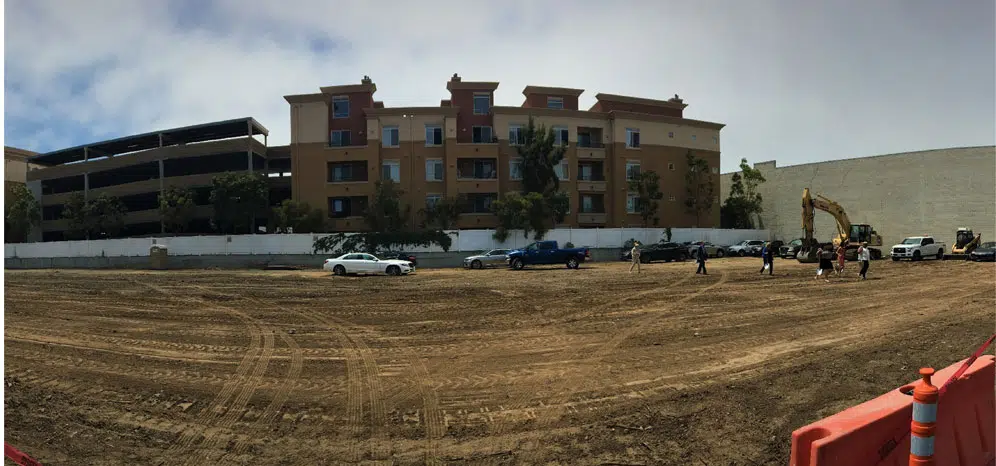 Site Being Prepared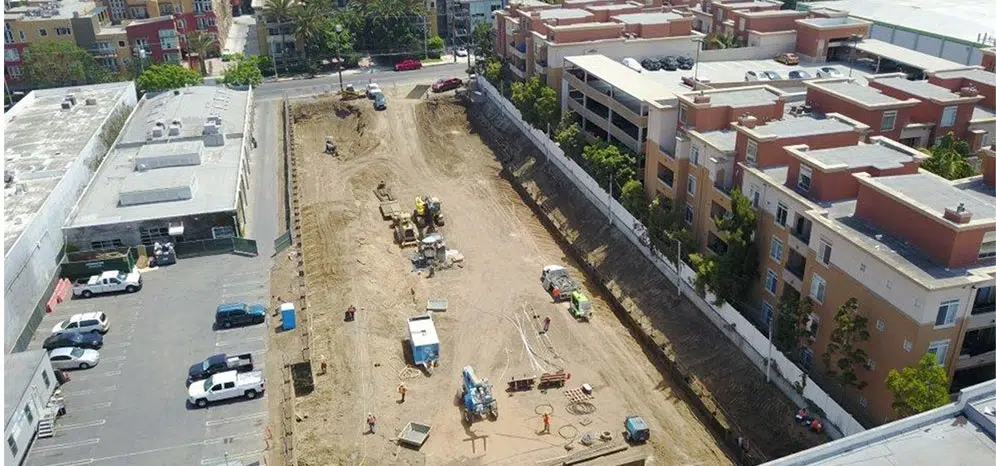 Excavation Begins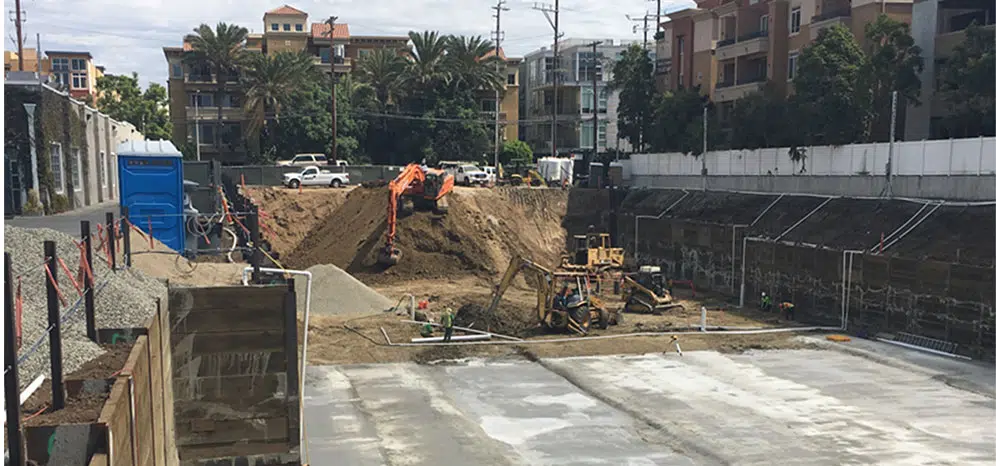 Basement Being Formed
Columns Erected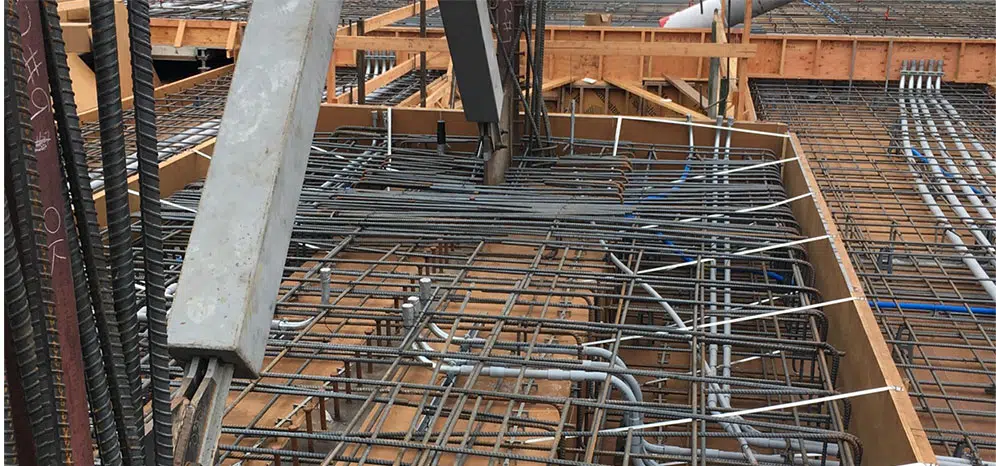 Conduit Installed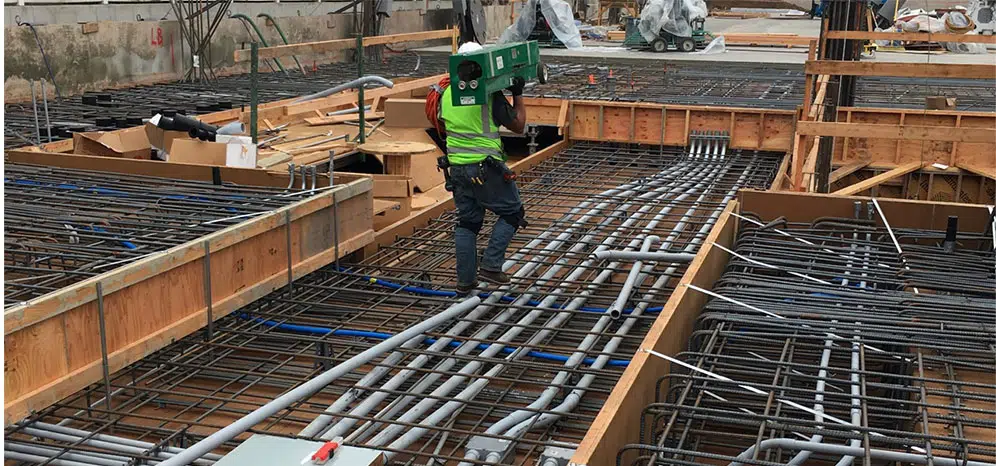 Conduit Installation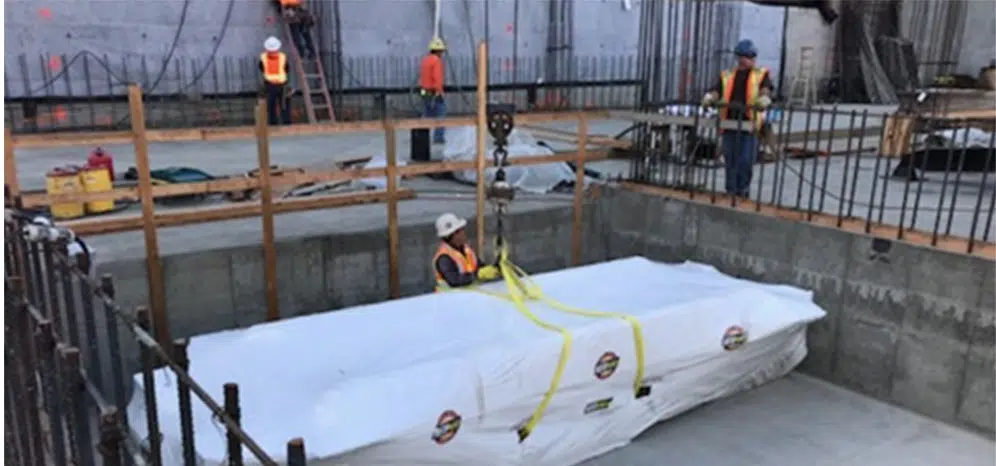 Lift Carriages Delivered Early to Site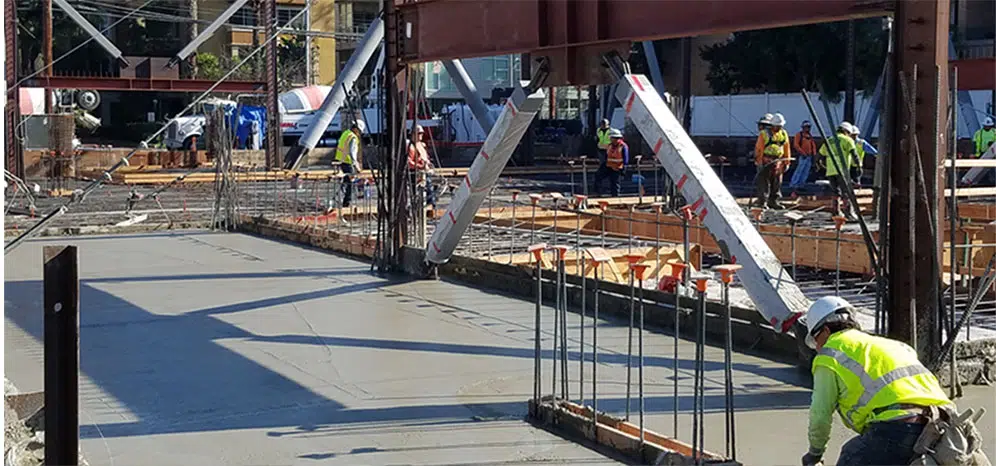 Podium Being Installed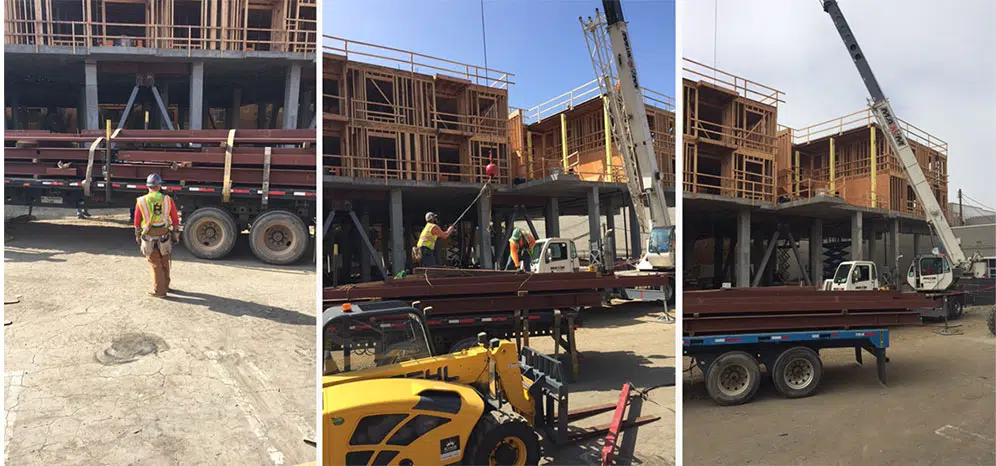 Rack Structure Delivery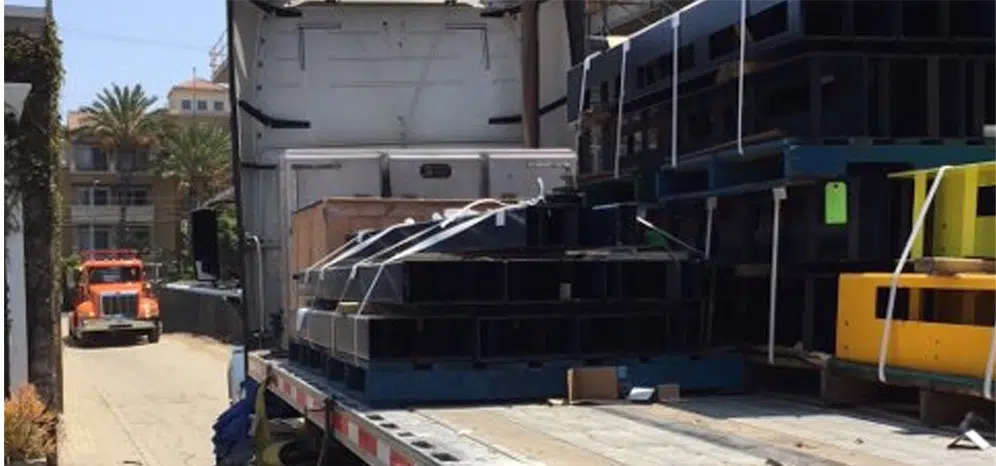 Conveyor Delivery and Installation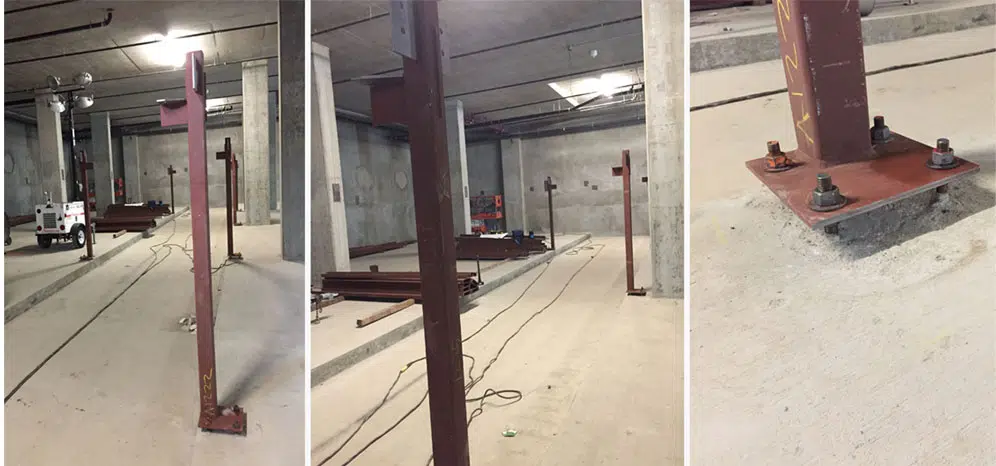 Conveyor Delivery and Installation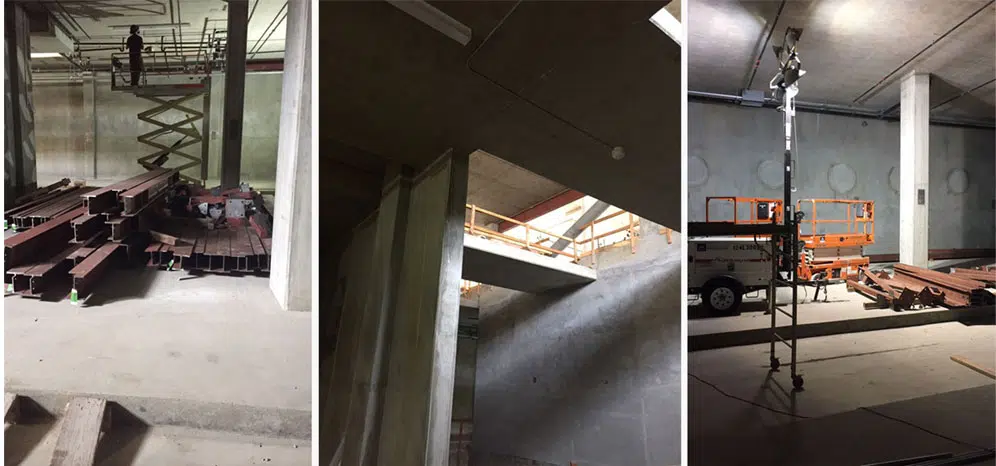 Rack Structure Installation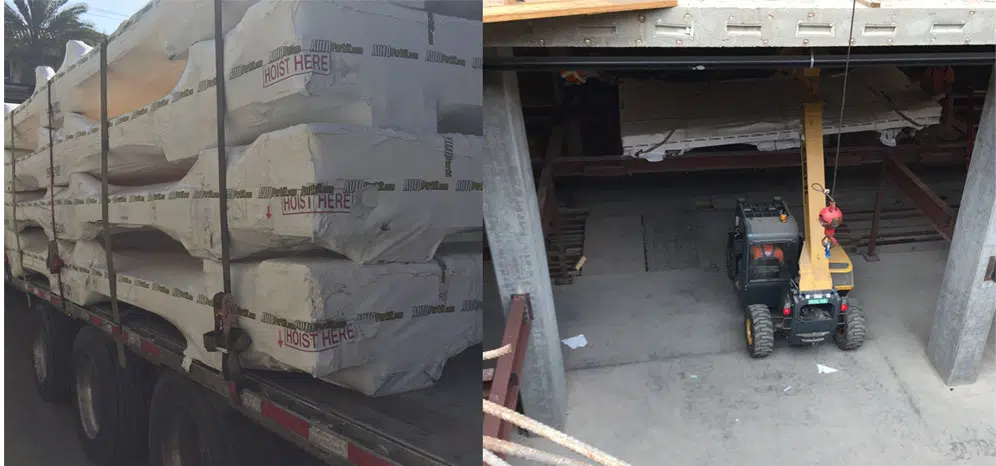 Shuttles Delivered and Placed on Shuttle Rails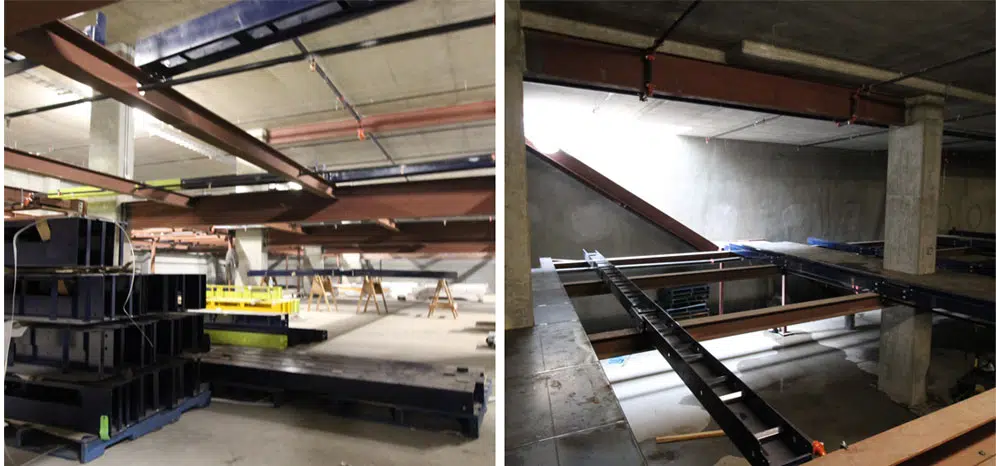 Conveyors Staged for Installation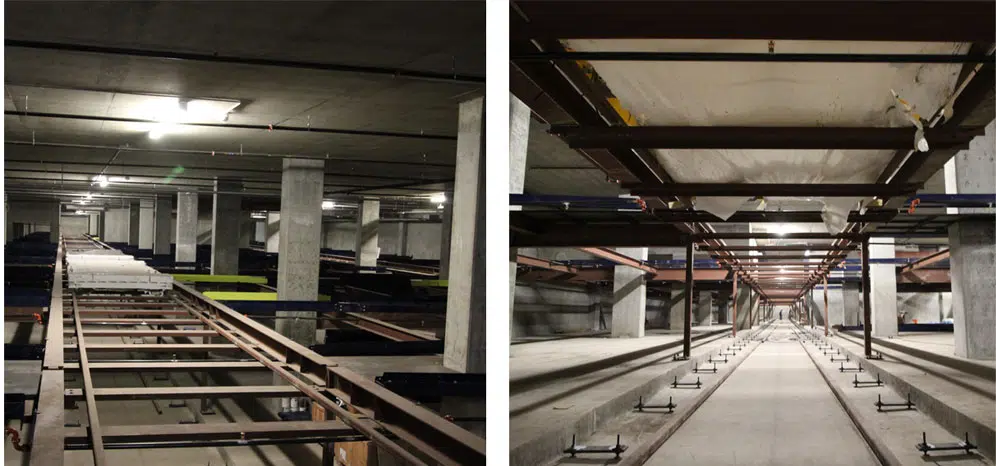 Upper Level Shuttle Rail Complete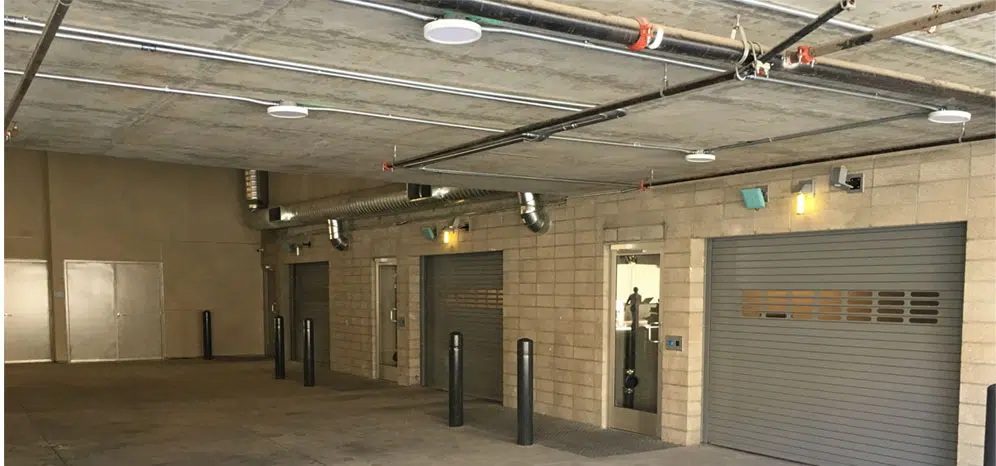 Load Bay Passage and Overhead Doors Installed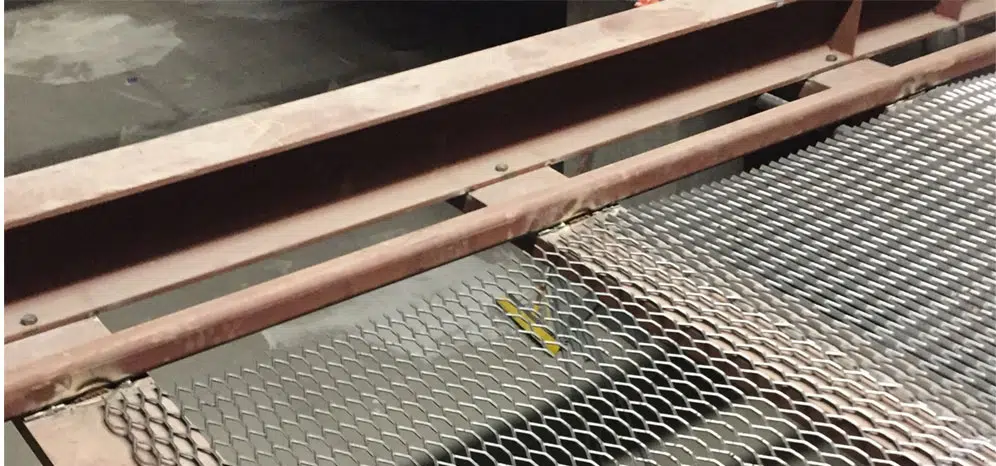 Catwalk In Place for Safety and Building Code Requirement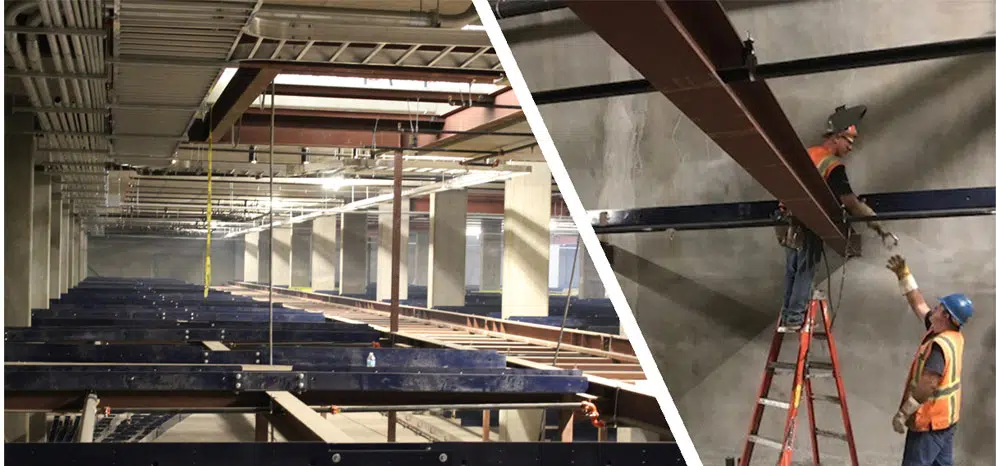 Conveyors Final Set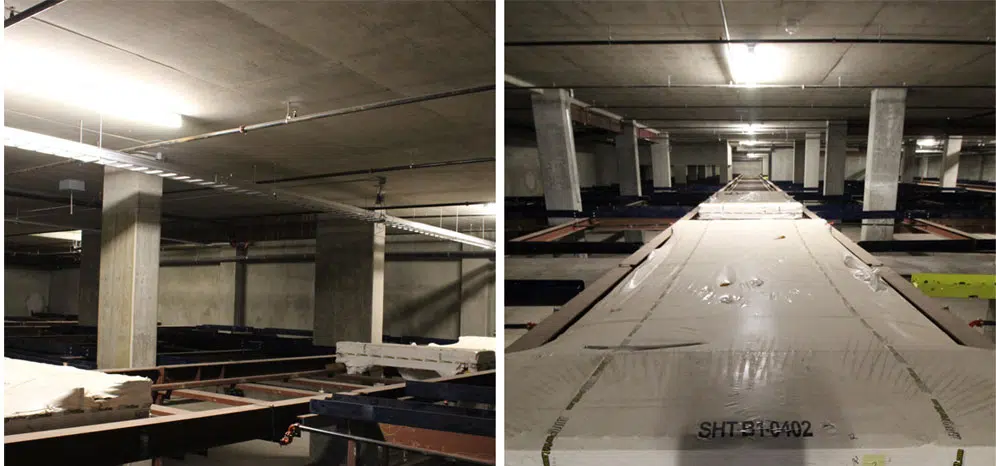 Dual Shuttles per Single Shuttle Lane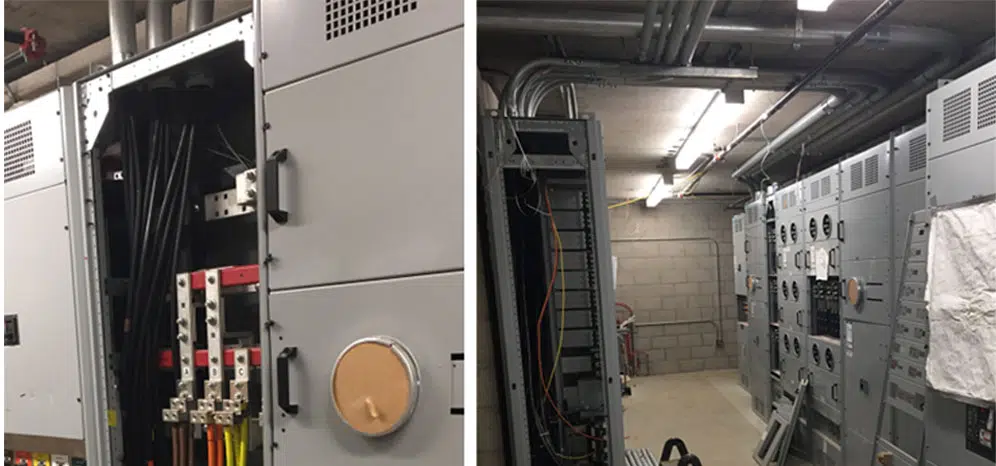 Electrical Installation – Switch Gear with Gen Port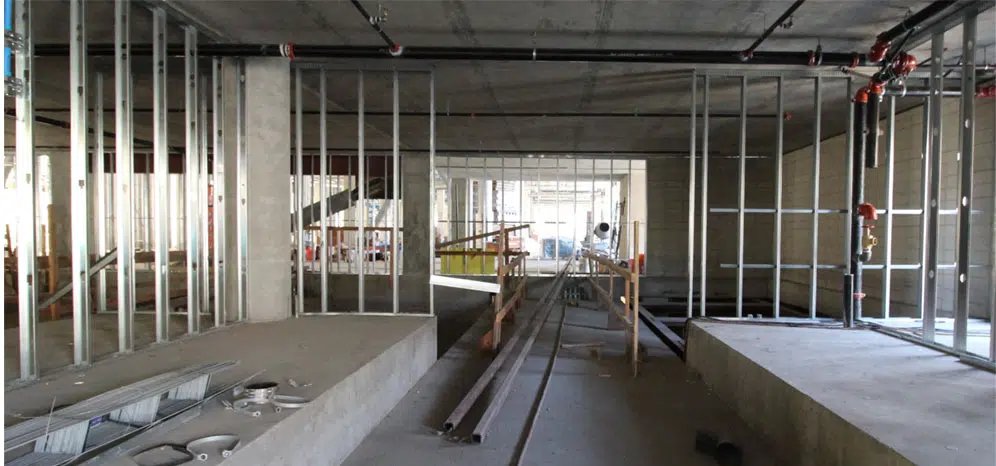 Load Bays Taking Shape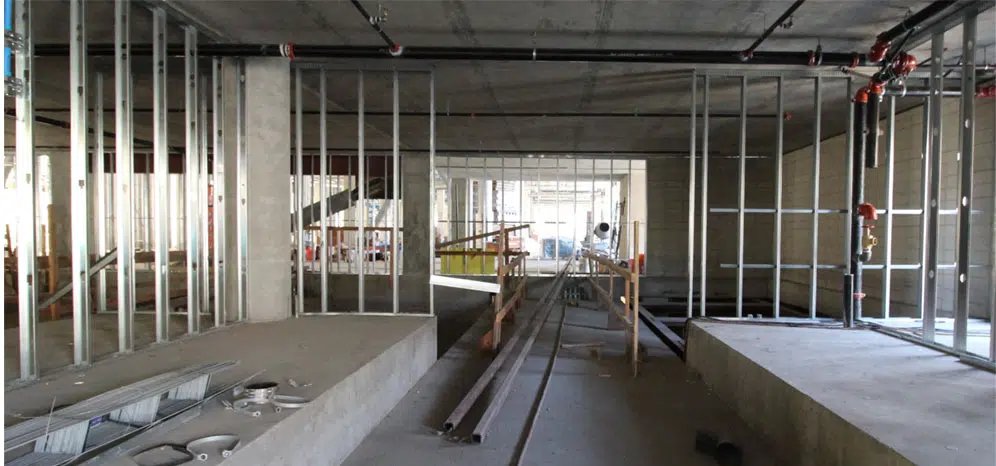 Load Bays Taking Shape