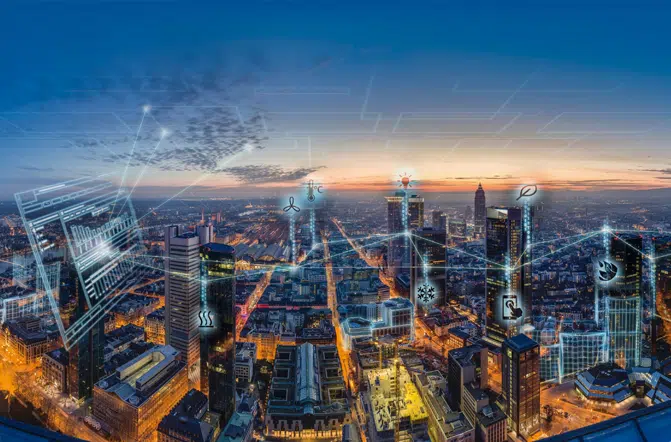 AUTOParkit Automation
AUTOParkit systems utilize Siemens off-the-shelf components as the foundation of a modular-scalable automation architecture. We tailor-fit power distribution, automation, and building technologies to meet project requirements.
Working with Siemens, our automation division staff of mechanical, electrical, controls, and IT engineers create integrated solutions that stand the test of rigorous daily use.
AUTOParkit interfaces directly with Siemens Building Technology systems along with other software solutions that directly link automated parking with smart buildings.
Integration – The Internet of Things
The Internet of Things (IoT) pushes the digital revolution by fully harnessing the capabilities of advanced connectivity. Simply put, IoT connects people, products and places allowing products and even buildings to adapt based on shared data.
By incorporating IoT, an autonomous building is capable of automatically adapting based on a variety of factors including occupancy, weather, time of day, and energy consumption. These automated adjustments will increase efficiency, comfort, of the occupants and ultimately lessen the overall environmental impact.
One of the latest IoT evolutions is the integration of AUTOParkit with an autonomous building. The addition of an IoT linked parking system to the building's data base will enhance the user experience in a variety of ways.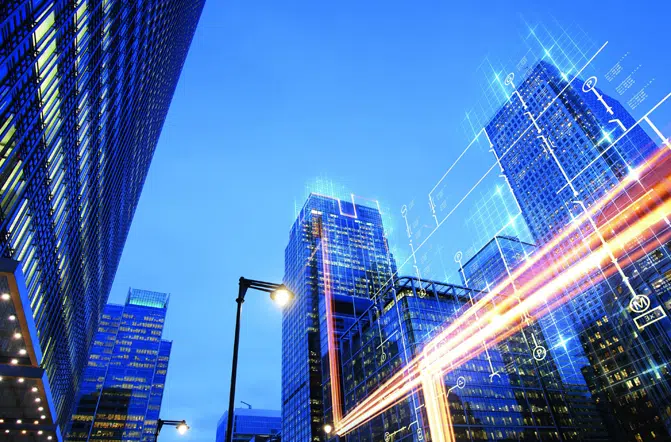 How it Works
It starts when the user connects with the AUTOParkit system via our Mobile APP. Upon arrival AUTOParkit directs the driver to an available Load Bay and alerts the building's IoT system. When the building receives notification of pending arrival the building will begin to adapt for the arrival. The building system can proceed to open or unlock access doors, activate path lighting, or send an elevator. Not only does this save the user's time it also saves operational costs by limiting the time lighting, air conditioning is in use. IoT systems are also smart. The individual functions can be based on previous data and pattern set by the user's history and can react accordingly.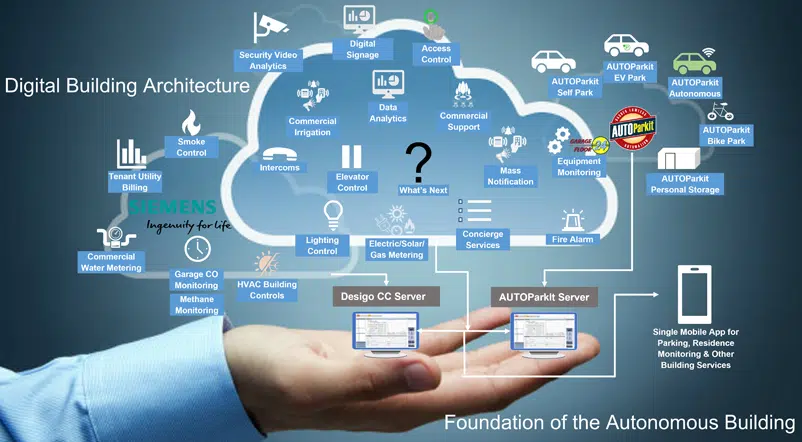 SIEMENS & AUTOParkit™ Partnership
Los Angeles County Developer, Wally Parks said, "I was in need of new parking… building a conventional concrete structure was not the way to go. It's a fixed cost and with transportation changing I have not seen a concrete structure that can adapt…. You need a quarterback, that's going to control the system and having it with a sole entity such as Siemens makes so much sense. I want to build best in class so to me it's a marriage that makes a lot of sense."