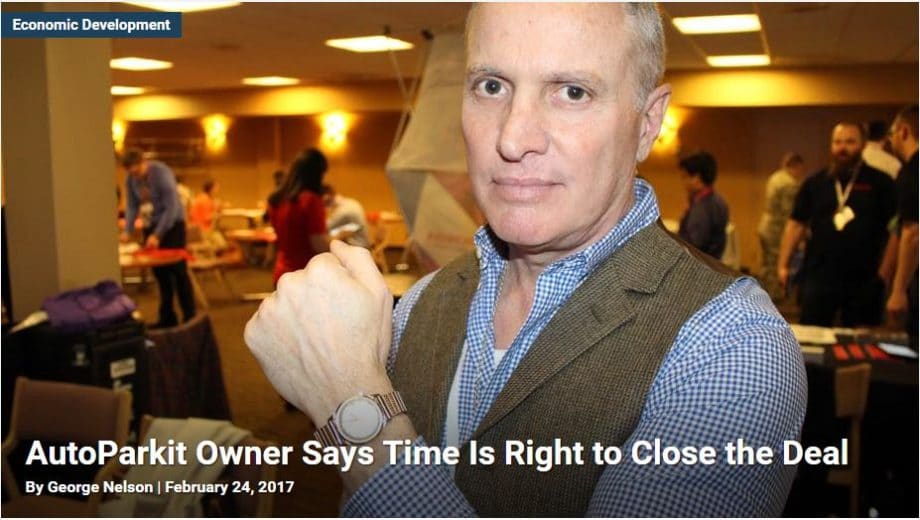 YOUNGSTOWN, Ohio – Ask Christopher Alan why he wants to move his California company's headquarters into the former Delphi Packard Electric building in Warren, and he'll point to his wristwatch.
The watch was given to his father to mark 25 years of service with Packard Electric, the founder and owner of AutoParkit LLC said. Alan's father worked there for a total of 42 years, and his mother got her first job there.
"He dedicated his life to Packard Electric. He worked in that building when he came back from the Korean War and then he moved over to the Larchmont plant," Alan recalled.
Packard provided Warren and the Alan family with a "great place to grow up," he continued. "It gave me an opportunity and a feeling of community that permeates my family and my life today. I want to give some of that back," he said.
Alan, who is working on his business plan this week in the Mahoning Valley, was at a job expo Thursday sponsored by the Youngstown State University College of Science, Technology, Engineering and Mathematics.
Now based in Los Angeles, AutoParkit designs and manufactures automated lift parking systems and structures that allow vehicles to be parked more efficiently.
Two weeks from today, they will cut the ribbon on a fully automated parking structure in Los Angeles' Helms Bakery District. "It's going to be a great compliment to the campus," he said.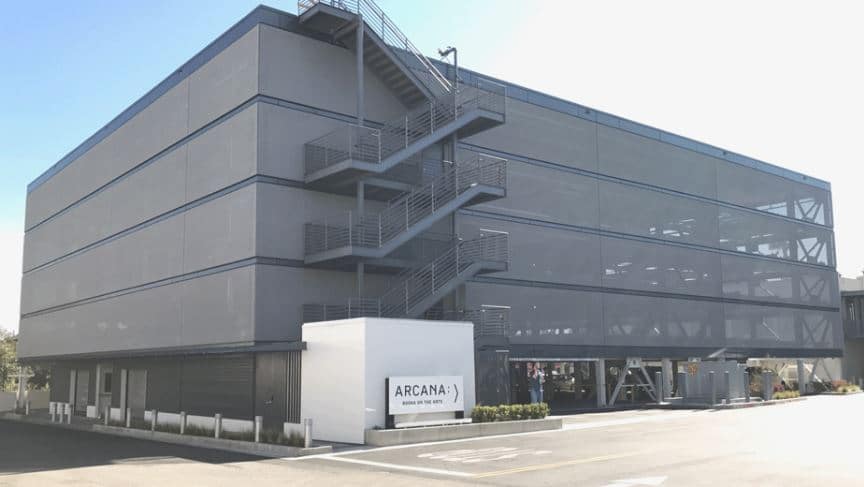 In October 2015, Alan announced plans to establish the company's headquarters and manufacturing operations in the Dana Street Northeast Delphi Packard buildings. Since then, he has since purchased additional property to use as an interim site while he completes acquisition of the old Delphi property.
Alan said he hopes to have an agreement finalized in March to acquire the Delphi site and to take title to the property in April.
"Assuming that we're able to move forward with the sale on the Packard facility, we'd set up [at the interim site] initially and then would migrate over as we bring more manufacturing and develop the Packard site," Alan said.
Environmental testing of the Delphi site should be complete next week, said Sarah Lown, public finance manager for the Northeast Ohio Development and Finance Authority, which is one of the local entities working with Alan and his company. Next month will be dedicated to determining cost estimates for remediation of the property to give Alan a "clear idea" what needs to be done "to get that place shovel ready," Lown said.
Alan confirmed his company has "put a bunch of money into securing the property" — in excess of $1 million – to prepare the site for "major renovation" and installation of a test facility to start bringing equipment there. He said there has been "some struggle" with the government agencies the company is working with but he believes he has turned the corner on that.
"Everybody seems to be on board working toward the final endgame, which is getting us here in Warren, and I think we're pretty close to a final deal with the seller to make sure that that final transaction happens," Alan said. "It's been a little bit of a struggle but I think we're close to the finish line. At least we can see it. I'm very optimistic that we'll get that deal closed."
All of the partners on the project are "ready to go," said Michael Keys, community development director for the city of Warren, which is acting as a coordinator locally for the project. "We're all prepared to move forward as the time comes," he said.
"It's almost like being five years old and waiting for Christmas," the city official added.
Alan was at the STEM expo Thursday to recruit engineers. He has already hired three out of YSU and another four from the University of Akron.
"We need engineers and we need good engineers," he remarked. "One of the things that's not realized in the rest of the country is that some of the best engineering schools in the world are right here in the Midwest, specifically in Ohio. … That's why we're here."
Alan's current focus is on hiring electrical engineers but next year his company is going to begin looking for civil engineers to fill out the team.
"The bulk of our jobs will be professional, engineering and architectural positions," he said. Over 10 years, he expects to have 600 to 700 engineers and architects employed in Warren, as well as up to 150 people on the manufacturing side and another 100 in administration, sales and account management.
Copyright 2017 The Business Journal, Youngstown, Ohio.
February 24, 2017
BUSINESS JOURNAL DAILY
www.businessjournaldaily.com
VIEW ARTICLE