SALINAS, CA, April 27th, 2022 – It has been a busy month for Lawless Alan, from returning to Trans Am Western Championship in Salinas, CA to a career first at the dirt in Bristol TN.
Heading Back to Trans Am:
While Alan normally races in The NASCAR World Camping Truck Series, he took advantage of back-to-back off weekends and made his return to the Trans Am Series in his home state of California at the WeatherTech Raceway Laguna Seca in Salinas, CA.
Alan strapped into the No. 25 AUTOParkit TA2 car for his first Trans Am event since 2019 when he earned TA2 Rookie of the year. Despite some setbacks before the race, Alan was just shy of the Top 10 finishing in 12th place.
Alan on his return to Trans Am: "It was fun, but I kind of got run off the track at the end, there. I was just trying to maintain eighth place because my rear tires were burned off. Otherwise, I didn't have anything for the top five. It felt good to be back in a TA2 car, a Silver Hare TA2 car. It's always a lot of fun coming into a race where there's no pressure, just drive it as fast as I can and do as well as I can do and try to make it all work."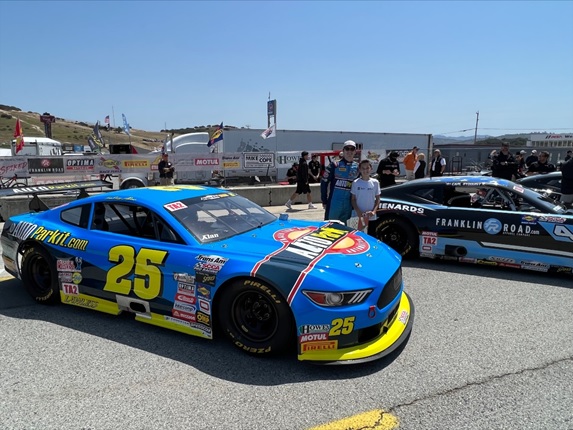 Alan Poses with a young Fan before the start of the race
Playing in the Dirt:
Alan also made his dirt track debut at Bristol Motor Speedway in Pinty's Dirt Truck Race for NASCAR Camping World Truck Series in Bristol, TN.
Alan on making his first career start on a dirt track, "I'm looking forward to running Bristol Dirt with Niece Motorsports and AUTOParkit in what will be my first career race on dirt. If it's anything like iRacing, it's going to be a blast. There's going to be carnage, for sure, but hopefully, we make our way through it and have ourselves a good day on the dirt."
Although he started in the back Alan found ways to advance in the No. 45 AUTOParkit Truck finishing in 30th place.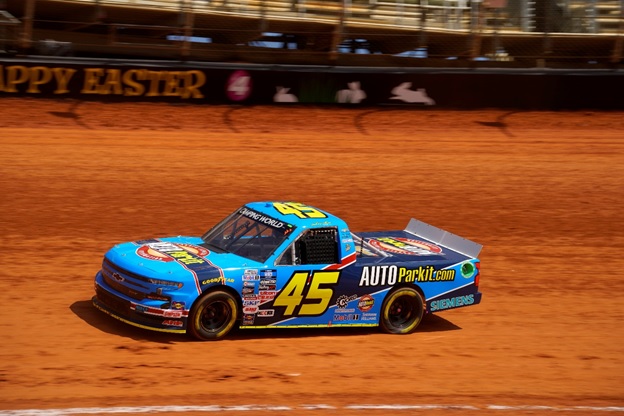 Alan continues his busy streak in May with an appearance at the International Council of Shopping Centers (ICSC) Real Estate Convention in Las Vegas inside the AUTOParkit Booth #3086 to sign autographs, field questions, and pose for pictures by the #45 Chevrolet Truck (see picture above) on May 23, from 10:00 AM until 3:00 PM.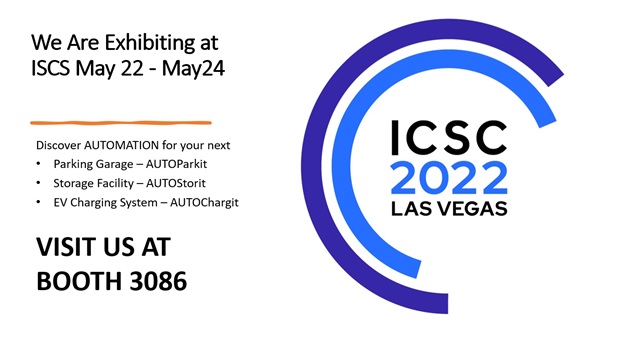 Alan also has 4 upcoming NASCAR Camping World Truck Series races.
If you are interested in attending a race as one of our VIP Guests, please contact Christina Cappello at (855) 755-7275 or email ccappello@dasherlawless.com.
2022 AUTOParkit NASCAR Camping World Truck Series Schedule
All times eastern & Subject to change
Race #
Race Name
Date
Track
Start Times
TV
Location
7
Fri, May 6
LiftKit4Less.com 200
Darlington Raceway
7:30 PM EST
FS1
Darlington, SC
8
Sat, May 14
WISE Power 200
WISE Power 200
8:00 PM EST
FS1
Kansas City, MO
9
Fri, May 20
SpeedyCash.com 220
Texas Motor Speedway
8:30 PM EST
FS1
Dallas, TX
10
Fri, May 27
NC Education Lottery 200
Charlotte Motor Speedway
8:30 PM EST
FS1
Charlotte, NC