The Leader in Autonomous
Parking Garage Technology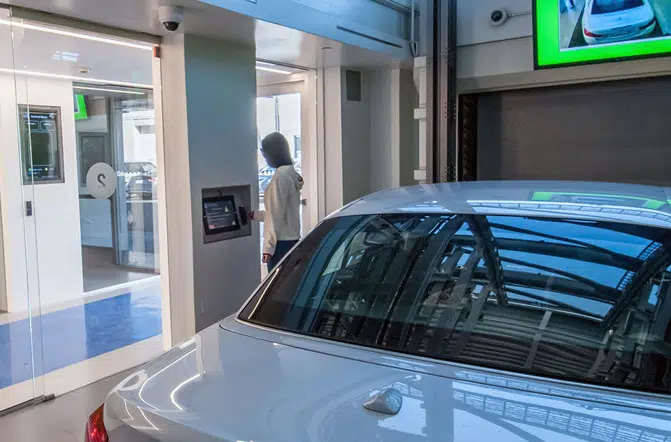 AUTOParkit –
THE ANSWER TO URBAN PARKING ISSUES
Local governments are no longer interested in concrete parking aesthetics as "Parking Podiums" multi-floor parking garages have directly contributed to the "uglification" of downtown landscapes across the country.
The high cost of land in urban areas combined with parking requirements has led developers to look for higher density parking solutions. Current solution of allocating above and below ground floors for parking or the connected "fanny pack" style parking garages are expensive propositions. Utilizing high-cost square footage for parking is a loser for developers and the community alike.
Not only are parking garages unattractive, but they also contribute to urban environmental issues on several levels. The most obvious is exhaust emissions. While parkers are driving around and around looking for a spot, their vehicle is spewing exhaust gasses into the environment. At the same time, the garage is also wasting energy running lights, exhaust fans, elevators, and more!
40 Percent Less
in Operating Costs
No Ventilation Required
Eliminates Elevators
Requires No Interior Lighting
No Personnel to Operate
Almost Half the Footprint
Environmentally
Friendly
No Exhaust Fans Required
Recycled Construction Materials
Half the Square Footage
83% Reduction in Co2 Emissions
Up To 17 LEED Points
Efficient
and effective
Almost Twice the Capacity
No Driving – Spot Comes to You
Park in Less Than One Minute
Retrieve in Less Than Three
Users are Safe and Secure
AUTOParkit – THE ULTIMATE PARKING STRUCTURE SOLUTION
An AUTOParkit system provides fully automated parking that reduces the required space by up to 50 percent. While greatly reducing the footprint, AUTOParkit also greatly reduces the environmental impact by eliminating the need for a driver to hunt for available space all the while wasting fuel and generating emissions. In addition, AUTOParkit helps to eliminate the need for lighting, exhaust fans, elevators, and more!
Our experience as real estate investors, developers, and as an experienced licensed General Contractor provides a comprehensive understanding of a project's scope and its subtle demands. The AUTOParkit architectural and design team works side-by-side with customers to create designs that seamlessly integrates our system into your plan above grade, below grade, or in combination. We provide expertise in project master planning, entitlements, building design, construction documentation, permitting, and construction administration. We support our clients from concept to grand opening.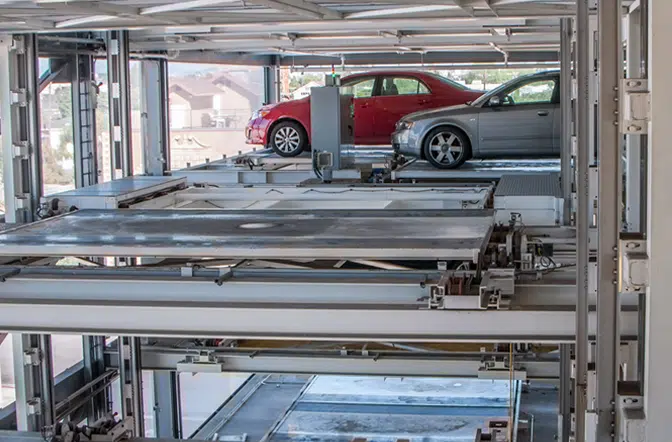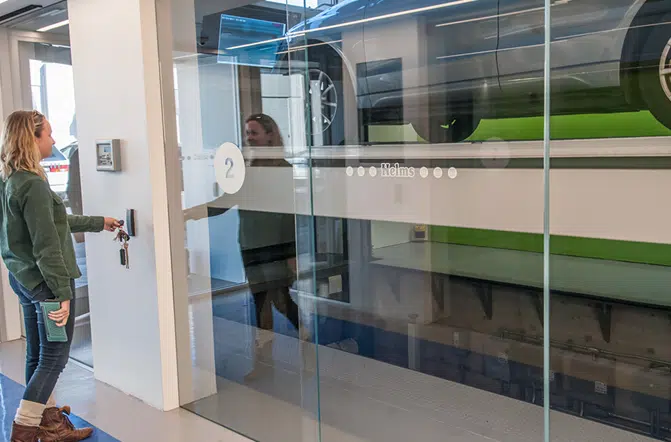 ALMOST DOUBLE THE CAPACITY
WITH AUTOParkit
A conventional garage requires a lot of horizontal and vertical space. Ramps, pedestrian walkways, allowance for vehicle turn radius, drive lanes, and the spots themselves must provide enough distance between vehicles for passenger access. Vertically every floor must be the same height to accommodate pedestrians, taller SUVs, and trucks.
By drastically reducing the horizontal and vertical space requirements, AUTOParkit systems provide up to a 50% savings in the required square footage or provide almost twice the parking capacity of a conventional parking garage of the same size.
AUTOParkit IN ACTION
SAVANNAH, Sherman Oaks, CA
Los Angeles City Councilman Paul Krekorian said this about AUTOParkit, the first ever automated parking system in Los Angeles.
"This allows us to make much better use of land by requiring a much smaller footprint for parking. It's great for the environment as it reduces the fumes from driving around parking, and it's very good for public safety."
Watch the video and hear what others have to say.